Working on behalf of the private owner of the multi-family buildings, our team of experts created the prerequisites for a natural and comfortable atmosphere for the property. The building technical systems are as intelligent as the wood façade is homey.
Floor heating control system for intelligent room temperature control
Weather station with integrated automated shades
All electrical installations, incl. connections for own consumption (ZEV)
Solar power systems on the roofs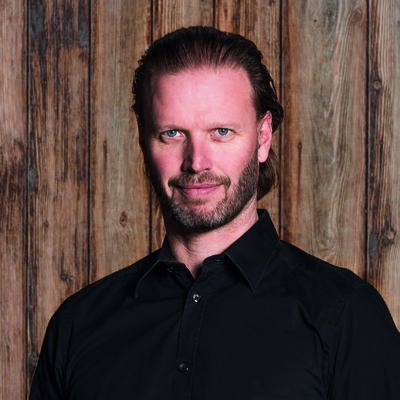 Completion

2019

Construction type

Solar, building technical systems, electrical installations

Contruction style

New construction

Branch

Private building

Carried work

Coordination of all solutions and systems in the area of automation, planning and installation of electrical systems, installation of solar power systems on the roofs

Project manager

Benjamin Junker (ISP Electro Solutions AG TecCenter), Roman Grabherr (ISP Electro Solutions AG Head of Energy Center)

Builder

Hoba Immobilien AG

Client

Nik Stuber, Stuberholz AG

General contractor

Nik Stuber, Stuberholz AG
The multi-family buildings were built in accordance with the Smart Living principle. BKW Building Solutions companies were responsible for all electrical installations, working closely with Stuberholz AG, the investor and the general contractor for the project. "This project combines comfort, the latest technology and environmental sustainability," says Benjamin Junker, Managing Director of ISP TecCenter. Nik Stuber, Managing Director of Stuberholz AG, adds: "The architectural goal was to create a simple building with a warm and positive ambience."
And they succeeded. The façade made of larch wood has a natural, relaxed feel. The building technical systems are as intelligent as the façade is homey. The shutters, which respond to light and the outside temperature, keep the inside temperature at a constantly cool level. When the sun shines brightly, the shades in the triple-glazed windows close, and when there is little sunlight, they open. Junker explains: "This keeps the heat outside during the summer and inside during the winter – thus reducing energy production costs."
Well thought-out home concept
Indeed, everything turned out perfectly. A key element of the smart home concept are the "intelligent" light switches, which control the light and shutters throughout the entire apartment. They have five touchpoints as well as an integrated temperature and humidity sensor. Thanks to the well thought-out concept, only one switch is needed in each room to operate shading and central functions throughout the entire apartment.
There is also floor heating, which is self-regulating to ensure optimal temperatures at all times, and a weather station installed on the roof that records things like the temperature, chance of rain and air humidity, and provides data for the building's control systems.
Team of specialists with a single point of contact
The key to the good cooperation among the various participants was the fact that Junker's TecCenter served as the single point of contact for the client, Stuberholz. "Because we only had one contact, we were able to ensure that all systems could be integrated seamlessly and coordinated optimally," says Stuber.
Contact
BKW Building Solutions AG
Zentweg 46
3072 Ostermundigen
Switzerland