Growing demand for renewable energy and energy efficiency solutions and the electrification of the heating and transportation sector are powering BKW's growth strategy. We want to help ensure that clean energy from efficient sources continues to flow everywhere, all the time, and that it is used efficiently. We are increasing the resilience of habitats that are already feeling the impact of climate change by deploying proven, innovative solutions. Our solutions, products and services help to advance sustainable development in many areas of business.
We are advancing climate protection and the energy transition by providing electricity from renewable energies. By 2026, we aim to increase our portfolio of new renewable energies to reach over one gigawatt (GW) of installed capacity.
We offer our customers renewable electricity products. Since 2016, we have been supplying our private customers with "naturemade" certified energy as standard. And the standard "Energy Blue" product comes from 100% renewable sources, primarily Swiss hydropower.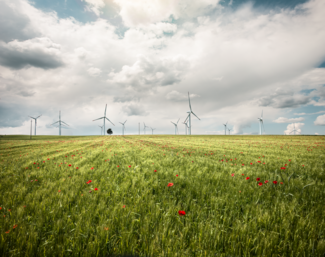 We are committed to the internationally agreed climate targets and we have made it our mission to speed up decarbonisation of our value chain. We also empower our customers to make their own contribution by providing them with products and services for reducing their emissions.
Our greenhouse gas balance covers the entire BKW Group. It is based on the Greenhouse Gas Protocol and includes direct and indirect emissions (scope 1 and 2), as well as selected emissions in the value chain (scope 3). You can find detailed information about the greenhouse gas balance in the Sustainability Report.
Reducing energy consumption
Efficient, effective use of energy extends to operations within our company. We are constantly looking for ways to reduce energy consumption in our buildings and operations and to promote the use of renewables. Examples of successful projects at our sites include:
optimising our heating and ventilation systems
modernising our lighting
replacing fossil-fuel boilers with low-carbon units
installing photovoltaic systems on the buildings we own and using the electricity that we produce in-house
developing and redeveloping properties in accordance with the Minergie standard to boost energy efficiency
reviewing the vehicles in our fleet for potential conversion to electric drive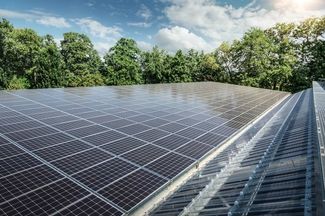 Each year, combustion engine vehicles emit nearly 25 million tons of CO2 in Switzerland. They are thus responsible for about 40% of Swiss emissions. One option for reducing these emissions significantly is electromobility run on renewable electricity. BKW is actively shaping this transformation. For one, it is reviewing its own vehicle fleet to see where it can convert to electric drive. It is also working with customers in its new competence centre for smart e-mobility solutions. For example, BKW is combining decentralised renewable energy and heat production in buildings with the planning, installation and operation of charging infrastructure, reducing CO2 emissions in the process.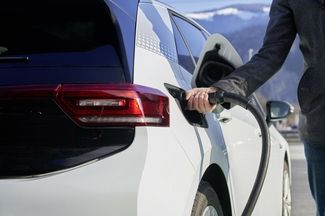 Building technology solutions
BKW increases energy efficiency in buildings and reduces energy consumption with its building technology solutions. For example, heating systems can be programmed so they turn on and off based on a daily schedule or room temperature. In this way, BKW makes a significant contribution to reducing or even eliminating dependence on fossil fuels in buildings.
Sustainable cities and communities
As urban sprawl expands, our home and work environments, infrastructure and human behaviour are becoming more closely interconnected. These habitats require energy-efficient buildings, decentralised renewable energy production and integrated network infrastructure. Secure spaces, accessible green areas and modern transport solutions ensure high quality of life. BKW is responding to these challenges with its expertise, such as transport and network planning, flood protection, timber building system and sustainable architecture capabilities.
Reliable and resilient infrastructure
Growing demand for reliable data and communication networks, efficient and environmentally friendly lighting solutions and resource-efficient construction represent an opportunity for BKW. We use the Building Information Modelling (BIM) method in many of our projects. BKW helps customers, such as cities and communities, to strengthen their infrastructure's resilience to the impacts of climate change