Sustainability Report 2021
At BKW, we make a major contribution to sustainability – together with our customers, employees, suppliers and other partners. Our Sustainability Report offers a detailed look at this commitment. In this report, we set out the principles that guide our actions and what we expect of our partners. For the first time, we have determined the greenhouse gas (GHG) balance for our entire company (see p. 12). We paint a broad picture of BKW's contributions to the UN Sustainable Development Goals by providing additional figures and specific examples. And with concise forecasts, we also indicate where we are headed in the future.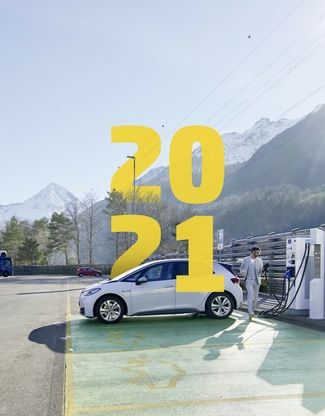 We assume our social responsibility for sustainable development. As an international, forward-looking energy and infrastructure service provider, we use the latest technologies and innovations to handle our resources efficiently. We increase energy efficiency, reduce energy consumption and strengthen the resilience of living spaces and infrastructures.
By investing in renewable energies, intelligent grids, sustainable infrastructure and innovative storage and control solutions, we are making a significant contribution to reducingcarbonemissions and minimising dependence on fossil fuels. In this way, we are contributing to the UN's 2030 Agenda development goals.
An integrated approach for society and the environment
Sustainability management: We are aligning our efforts with the UN Sustainable Development Goals (SDGs) and we are committed to responsible business practices.
Solutions for society: We create sustainable solutions which empower our customers to make their own contribution to a future worth living.
Responsibility for our environment: We use our resources efficiently while reducing our emissions and minimising environmental and climate risks.
Responsibility for people: We assume social responsibility for our employees and society as a whole, both as an employee and business partner.