The Jakob family from Bern is thinking about replacing their petrol-driven car with an electric model. But the family is still undecided. Why? Because there is no charging infrastructure within reach, either near their house or near the parents' workplaces. «This is the problem that many people face in Switzerland», says Markus Eberhard, Head of Smart Energy at BKW. «Sales of electric cars are increasing rapidly. The charging station network has to keep pace with this development.»
The easiest solution: a rental charging station
To turn this situation around, BKW is supporting the sector with its Smart Energy & Mobility competence centre. Its approach has a number of elements. «On the one hand, we are in close contact with the real estate industry and local authorities. They have the say when it comes to fitting indoor or outdoor parking facilities with charging stations. Building administrators, property owners and municipalities can rent our charging stations on good terms – and they do,» says a proud Peter Arnet, head of the competence centre. But BKW has also developed a comprehensive billing system for charging stations, based on a cloud solution. «In essence, the billing system is available to any charging station provider, so they can have charges billed through us – it's easy and straightforward,» says Peter Arnet.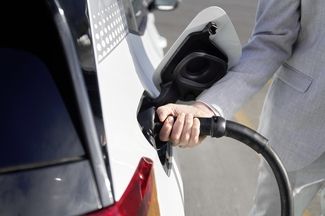 Always ready to go – with quick charging stations
BKW will soon start operating the access and billing system for the St. Gallen cantonal police. This year, the cantonal police will receive quick charging stations from BKW for their EV fleet at six locations. BKW has been responsible for the operation and billing of these installations for at least the last decade. Before the charging stations can start operating, however, a variety of construction work needs to be done, which is why BKW is installing transformers at all locations to ensure sufficient output. Excavation/earth works and the connection of the parking spots to the electric grid are also part of the order.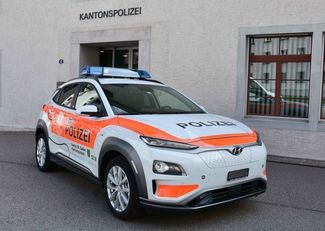 Switzerland-wide installation network for charging stations
A third element of BKW's approach is to link directly with car manufacturers and the car market. BKW helps a range of makers such as Volvo, Polestar and Mercedes-Benz ensure that anyone purchasing an electric car gets the right charging infrastructure for their new vehicle. And when BKW installs new charging stations – for both private and corporate customers – it can call on its nationwide network of installers.
So, with the help of BKW, the Jakob family from Bern and every other electric car owner can look forward to a future in which there are charging stations in every parking station, at every office parking lot – or right outside the front door.